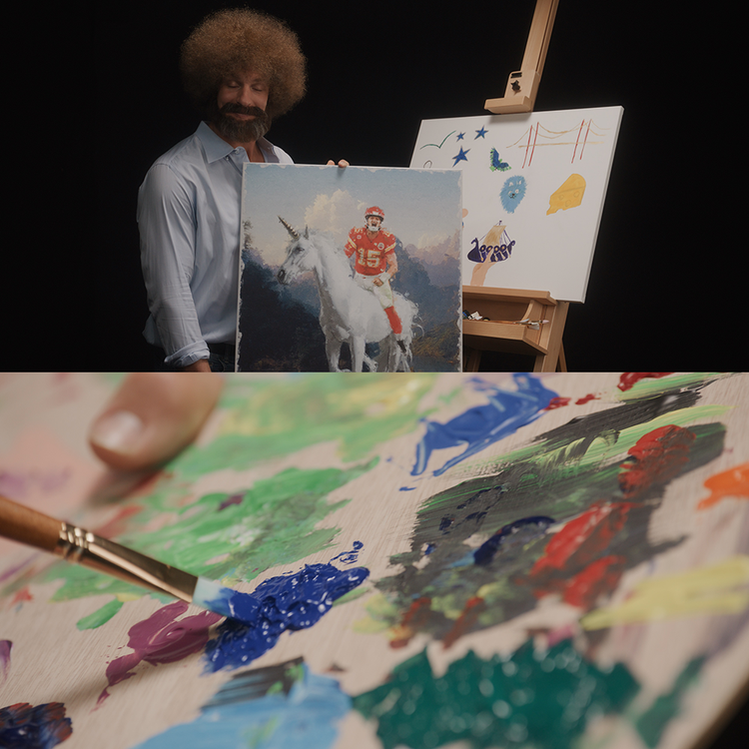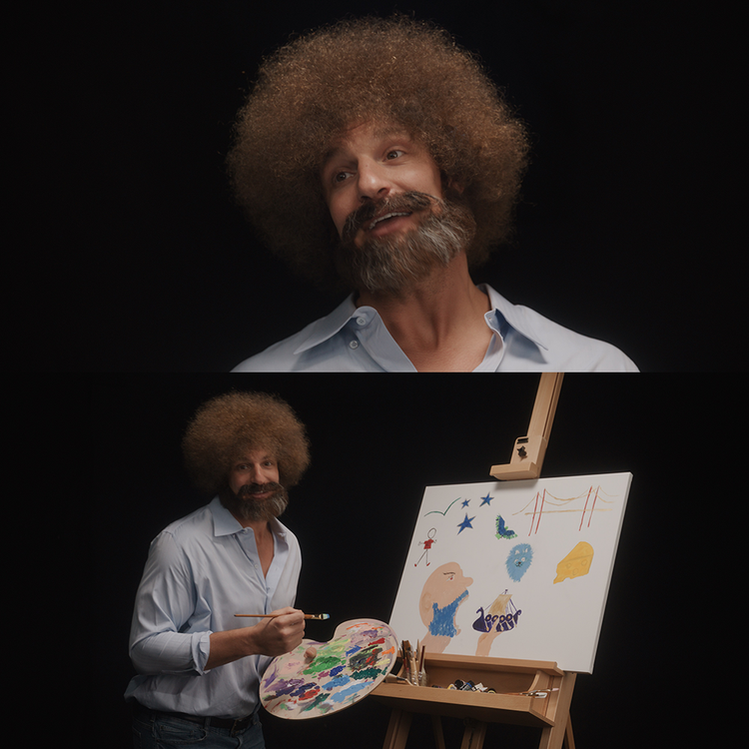 January 2023 ushered in one of the highlights of my career! Turning a NFL legend in to Bob Ross. @NickWenck from @TheGoodStuffFilms production company has brought me on to do hair and makeup on some incredibly fun shoots.. and I am thrilled that he trusts me over and over to meet his clients needs.
While I have always been a fan of Bob Ross when you are recreating a remarkable/memorable personality you need to go back and pay attention to details and do your research!
I hand built Gronk's beard. The process was so fulfilling I built a second one to use as a backup.. just in case. (Always a good idea) Then I went out and purchased the most amazing wig in the perfect shade of Bobs hair and texture, and then fro'd it out to a Bob Ross perfection. I will say, while Gronkowski was impressed with my work, as it really helped him to get in to character .. wearing a beard and all it entails was not his favorite thing.