Passionate about the art of hair & makeup,
and 14+ years of extensive experience...
(with 2 Years at NBC's Golf Channel +
10 years and counting at Orlando's local PBS station - WUCF-TV)
Tracie enjoys consistently working with many Orlando based
& out-of-town production companies.
Specializing in Print, Video, Commercial,
(Live/Taped) Television shoots and Conventions & Events.

Excelling at providing flawless,
natural/dramatic makeup on all skin tones.
Comfortable working with and designing all hair textures
and Men's Grooming.

Tracie is extremely flexible, attuned to fast-paced production, and a great personality... always executed with a professional on-set demeanor.

*Licensed and Insured Cosmetologist
*Local Union 798 IATSE Makeup Artist

~~~~~~~
Please contact me for
scheduling and personalized rates.
TV
A Million Steps to Freedom – Oprah Winfrey Network
Britain's Biggest Loser
Growing Bolder
My Lottery Dream Home - HGTV (2021, '22)
NBC - Golf Channel (2012, '13)
NFL on Fox Sports - Gronk /Bob Ross
MLS on Fox Sports
Nancy Grace
PBS - (2013 - Current 2023)
TV 45 – The Good Life
Conventions/Corporate Events
Avon Sales Conference (2021)
BluJay Solutions, Inc. (2018, '19)
Century 21 - Global Conference (2016, '18)
DHL Express
Empower Software
GitLab (Denver, 2023)
KPMG
Lou Frey Institute
National Association of Realtors (2022)
Princess House Consultant Conference (2021)
Ralph Lauren Corporate Showcase (2019)
SAP Sapphire Annual Conference (2018, '19, '22, '23)
Zumba Conference (2022)

Editorial/Print/Tearsheets
Babiekins
Ellements
LaPalme
Orange Appeal Magazine
Orlando Home &Leisure
Orlando Style
Orlando Magazine (2016, '17, '18, '19)
Orlando Signature Magazine
Playground Magazine (2016, '17, '18)
Seek Me
Tampa Style
Advertising &Commercials

ABC Fine Wine & Liquor
Ace Hardware
Adidas
Advent Health
Adventura Hotel
Bed Bath & Beyond
Beauty and the Beach Swimwear
Bright House Networks
Buca Di Beppo
Caribe Royale Hotels
Carnival Cruises
CHEWY
Coca-Cola
Concord College
CNN Live Segment
Disney International Programs
Embassy Suites Hotels
Experience Kissimmee
Express
Fields BMW
FlightScope
FOX Sports
Greyhound
Hard Rock Cafe
HGTV - My Lottery Dream Home
H2O Live! Waterpark
Houghton Mifflin Harcourt Publishing
Jimmy Buffet's Margaritaville Resort & Spa
Kia
Loews Hotels
Manatee County
NFL's Tampa Bay Buccaneers
NIKE
Omega
Orlando Ale House
Orlando Predator Prowlers
Palm Beach Cultural Council
Rice & Rose, P.A.
Rip It Sports
PGA Tour
Peter Millar
Pelican Water
Princess Cruises
Rosen Hotels
Smokey Bones
Sonny's BBQ
Steve Madden Footwear
Tower Garden
Universal Studios
Visit Florida
Wild Florida Airboats
World of Beers
Wyndham Resorts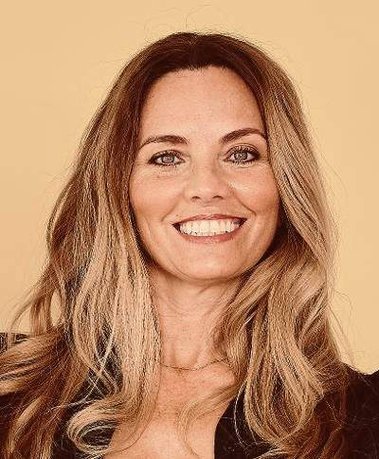 Contact Tracie:
407.463.4305
tracie@traciecervero.com

Please provide a message
regarding your interest or booking details
AND a phone number.

Thank you!
Or you can contact me at 407-463-4305
tracie@traciecervero.com

Orlando Makeup Artist, Makeup Artist Orlando, Orlando Hair and Makeup Artist, Hair and Makeup Artist Orlando, Key Makeup Artist, Key Makeup Artist Orlando, TV Makeup Artist Orlando, Commercial Makeup Artist, Television Makeup Artist, Live TV Makeup Artist Orlando, Orlando TV Crew, Agency Makeup Artist, Orlando Production, Freelance Makeup Artist, Professional Makeup Artist, Hair and Makeup Orlando, On-location Makeup, Makeup Artist Commercial, Orange County Convention Center, Convention Makeup Artist, Production Makeup Artist.